Glen Ellyn Plant Nursery
CONTACT ROOTS BACKYARD NURSERY
Have a question about our sales, availabilty or just a general gardening question? Send us an email!


Come visit us on sale days.
Sign up below for email alerts.
---
SCHEDULE
Roots Backyard Nursery is only open during our special $5 sales in the summer (May to August).
Dont Miss a Sale! Sign Up on our mailing list for special sale day alerts!
---
ABOUT US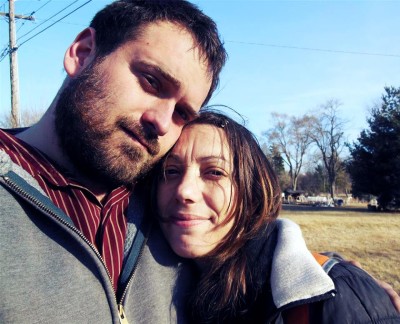 I chose the name 'Roots' because the nursery is lovingly located in the back yard of the home where I grew up. We have one acre here in the western suburbs of Chicago. This was my fathers garden. Growing up, I'd watched him build and dig and sweat every summer. He left pieces of himself everywhere, I still even use the makeshift greenhouse that he built 30 years ago.
We started growing flowering shrubs and perennials in 2010 as a hobby, and our little backyard nursery is still growing! Every year we expand a little more. Jon joined me the 2nd year when we decided to go full steam ahead, selling plants from the driveway. He's definitely the perfect partner. I refer to him as the 'walking plant encyclopedia'. Since then, we've moved the 'sales area' to the backyard. It's a little harder to find, hopefully our signs are easy to follow, but we love having you visit where we spend our days, so you can see our crazy unplanned gardens and how we grow new plants.
Our plants are loved through and through and we hope it shows. What we cherish most are healthy plants and happy gardeners. Its a thrill to be able to put the two together.
From our back yard to yours!
Trisha & Jon